OMG TODAY WAS LIKE THE BEST TRIP TO DISNEYLAND EVER!!!!!!

so we left like at friigin 7 in the morning which sucked cause i didnt even have time to make myself look attractive i just slipped on some shorts and a shirt. ewww i looked so gross! but stopped by starbucks for some shots of esspresso because we were going to need as much energy as possible. anywho we get so much dirt on friggin diuneyland. its not even funny! we got to know what it was liek to be a worker and know what happens back there.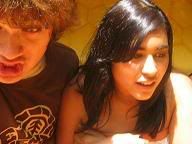 first to start off 45% of the male employees are homosexuals/bisexuals. i was like omg thats like one out of every two guys! and the characters are the most conceeded people in the world. and backstage guys give each other kisses! well im guessing that most are couples.another thing at disney that most people dont noe. there is a statue in disneyland that a certain degree from the left right side of the statue if the statue was faching the enterance you can see that this "character: has a boner! lmao!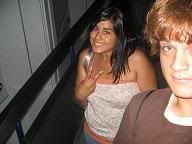 ok so theres more dirt. like you dont even noe! call me up and ill give you a little gossip on disneyaland. and maybe il tell you which statue im talking about above. ok so the first ride we got on was astro blasters! i love that ride its so COOL! hahaha than we left disneyland cause we got bored. so we went to california. we got on hollywood tower fo terror, california screaming and the place with the swings. and than we got tired of california so we went back to disneyland. from there we got on THE WINNIE THE POOH RIDE! woohoo! and than off to the pirates of the carribean. we had fast passes to splash mountain so we got on and than headed towards what disney calls "a soft opening" of space mountain.




space mountain was so GRREEAAATTT! uhm i thinbk we ate after this im not sure? but if we ddi than we ate at the pizza kitchen. and it was GROSS. yuck the pizza was so GRODIE!!!! waste of 8 bucks. anywho we went on the materhorn and than its a small world we also got to watch the parade. and than we got tired of disneyalnd so we went to downtown disney. JAMBA JUICE! YUM! i got a pinna colada! mhhmmm damn straight. VIRGIN of course. anywho we went back to cali adven. cause i wanted to see block praty because my good ol firend paul told me summin about it. omg paul u r so right! hit me up when you come back and you can introduce!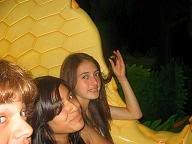 ok we went on the tower two time ther after cause we met this cool guy. i forget his name but this guy was funny. anywho he got on the ride with us the second time around. haha uhm we left back to disney cause we wanted to do the river thing and than we went to go do the indianna jones. it was already getting dark so we hated to tommorowland cause we wanted to ride space mountain but noticed it was to long so we left. and than for some reason i decided to look up. i dont noe why i just did. and i saw this guy in aviator glasses but thought nothing of it.. til i realizd it was someone i knew hahaha that was cleared up a few mooments ago. turns out that some peoples were at disneyland when i was. cause i think i invited or persuaded the aviator man to come.

anywho we went to the matterhorn again after that. and than we decided to watch the fireworks. oh amn the fireworks are so much better from inside the park! ive seen them before but not with like the tv screens they have set up in front of sleepin beauty's castle. we got on thunder mountain. our feet started to kill us so we decided to lay down. i layed down on lari. and than started to sing disney songs out lous. haha people actually enjoyed our singing and were amused. it was cool stuff. after that we went clubbing. woohoo and club buzz! hahahah we frekd all night. well till it was time to leave cause we were getting tired and a bunch of other things going on. well im tired ass hell and need some sleep. until tom.